Our expertise lies in project planning and design of test solutions for mechatronic components.
Our know-how covers pneumatic, fluidic and electric components of varying complexity. Test software and test bench layout is our core competency. We work together with external suppliers for the construction of test rigs in order to fulfill customer needs regarding technical and regional factors.
Powerful test software to support your individual requirements.
Our test software is the result of over 30 years of experience in the field of electromechanical and pneumatic testing. The open source software architecture is constantly being updated and improved.

It includes all the necessary tools for planning, evaluation, test organization and result management. With the help of our online/offline editor you don't need any programming skills to implement your test specifications.
Test benches – concept, design, realization
For complete test bench projects, we use our own expertise in planning plus test software and combine that with best-in-class hardware suppliers from around the globe. Our track record ranges from single stand-alone test benches over line-integrated systems (including EOL) to large R&D test benches. Our test benches are installed in China, India, Latin America and across Europe.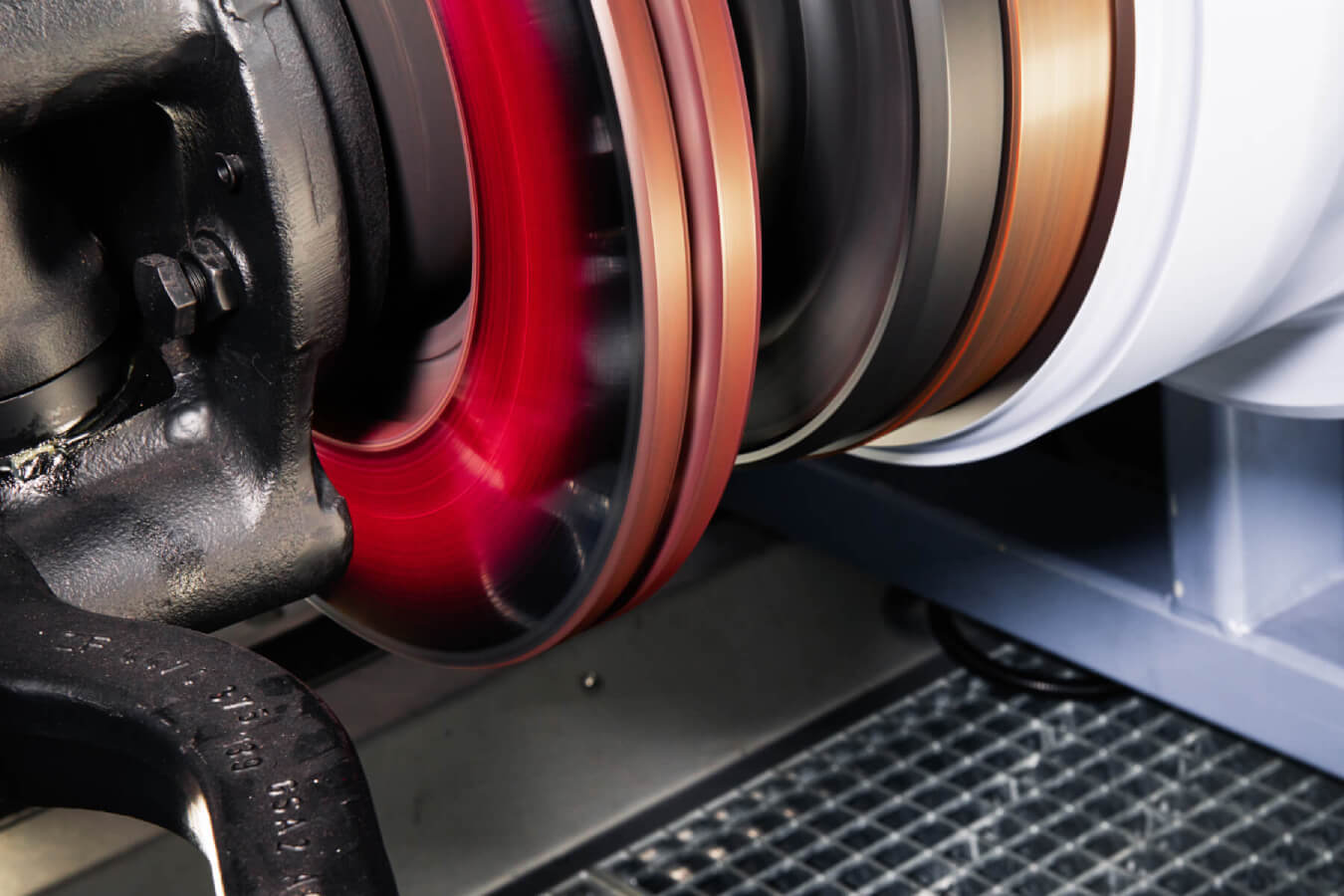 You are faced with the challenge of producing and testing an ever-increasing variety of products on just one manufacturing line?
Today testing has to cover highly complex units which usually come in different variations and versions. To complicate matters even further, lot sizes tend to be smaller and smaller. The answer to this challenge cannot be individual lines for each and every version. From an investment and RoI standpoint, there must be other and better solutions.The answer to this dilemma is: Basic test bench PLUS intelligent test adapter to accommodate the variations and versions. Tooling time is minimal and a pre-calibrated adapter requires no ramp-up.Intelligent test adapters are the ideal solution for complex ECU testing in small batch manufacturing.
Classic test bench
Typically test of one single version
Specialized, inflexible and difficult for re-tooling
Investitionskosten insbesondere bei Kleinserien nicht tragbar
Hoher Spezialisierungsgrad
With adapter
Limited investment can cover a whole range of test specimen on one single test bench
Complexity is no longer an issue
High production and test efficiency (one adapter equals one test bench)
The only cost-efficient strategy to cover small batch sizes and different product version in one go